To reserve a site for 2021 contact us by phone or email or click the online "Request to Book" .

Phone: (262) 495-2896 

Beautiful over -sized sites some 60' X 60 '

Check In Time:  2:00 PM Check out Time: 12:00 PM

Rustic Tent Camping available by Reservation.  (No electric or water at rustic sites)

Check out Circle K sites page for location of sites. Campfire wood for sale at the campground.

no outside campfire wood allowed.

Call for information 

Office Hours Memorial day - Labor Day: 

Sunday- Thursday 10:00AM to 5:00PM

Friday- Saturday 10:00 AM to 9:00 PM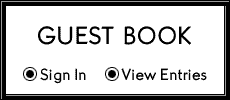 Work Campers needed for 2022- Call for Details

$50 -$65(holiday & Concert days) per Night for Water & electric Sites for 2 adults and 4 children under 18 yrs old. 

$35 -$45(Holiday & Concert days) per night for Tents No water No Electric for 2 adults & 4 children under 18 yrs old

​$525 + Tax for a Month. Deposit up front for one Month, Non- Refundable

$10 for Pump out, call us and let us do this for you.  

Heated Pool $2.00 per person per day  for campers, Non campers are $3.00 per day, or use our 3.5 acre pond for fishing & swimming for free.

Wifi $2.50 per day per device... Unplug and you don't need it.